EVENT DESCRIPTION:
We've got a special event coming up this month! We will be hosting a seminar for small businesses on June 29th in partnership with Entrepreneur Simplified. We have arranged to broadcast the session live to anyone associated with Social5 University. This session will focus on what entrepreneurs can do to better harness social marketing to grow their business. We'll focus on do-it-yourself strategies that will provide the greatest return on investment. Hope to see you there. Register below through Entrepreneur Simplified.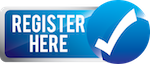 EVENT CONTENT:
Understanding the social media landscape and how it can work for you.
Selecting the right social channel for your target market.
Content creations strategies that will engage your audience.
How to strengthen your social marketing campaign by investing in visibility.
Amplifying your social campaign with traditional marketing tools.